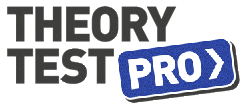 Driving Theory Test
There is more to being a good driver than handling a car. You are required to know what different road signs mean, good road etiquette and how to anticipate dangers before they happen.
The DSA theory test is made up of two different parts, a multiple choice section and a hazard perception section. It is compulsory to pass both parts of the theory test before you are able to book a driving test.
Get the recommended reading about the Highway Code and traffic signs under your belt and do as many mock theory tests online as possible.
KSM working in partnership with Theory Test Pro to insure you the best resources to help you pass your theory test.
Booking
It doesn't take long to book your theory test at GOV.UK. When booking your Theory Test you will need the following:
Great Britain or Northern Ireland provisional driving licence number
Email address to get your booking confirmation – you can't book online if you don't have one
Debit or credit card details to pay for the test