Practical Driving Test
Once you have passed your theory test you will be able to begin preparing for your Practical Test. You should now be ready to being practicing for your practical test, the best way to do this is to have mock tests. These will allow you to identify the areas of your driving you should work on before you take your test. If you are practising with friends or family, it is important to make sure you are covered on their car insurance policy.
Before you start the driving ability part of your test, you'll have an eyesight check, you will have to read a number plate from a distance of:
20 metres for vehicles with a new-style number plate
20.5 metres for vehicles with an old-style number plate
You will then be asked 2 vehicle safety questions (Show Me Tell Me).
The driving part of your test will last about 40 minutes. During this time you will have around 10 minutes of independent driving. This is to assess your ability to drive safely while making decisions on your own. Throughout the test your examiner will be looking for an overall safe standard of driving. The examiner will give you directions that you should follow. You will drive in various road and traffic conditions. You should drive in the way your instructor has trained you. It should include:
normal stops
an angle start (pulling out from behind a parked vehicle)
a hill start
You might also be asked to carry out an emergency stop.
Independent Driving
Once you have passed your driving test, you may struggle with not having anyone sitting next to you, guiding you around. When you pass your driving test the extra elements of having to read traffic signs, road markings, or possibly having passengers or music in the car can make you nervous about driving, The Driving standards agency are in essence trying to make the Driving test and your driving lessons more realistic, so that you are better prepared to cope with driving once you have passed.
What is Independent Driving?
Independent driving is driving for approximately 10mins either following a series of directions, following traffic signs, or a combination of both. The reason Independent driving has been introduced to the driving test, is so the examiners can assess the pupil's ability to plan their driving, recognise the end of roads without prompting and mirror and signal correctly.
Independent driving is not an assessment of your ability to remember the directions. If you forget where you are going, you can ask the examiner and they will tell you. This is beneficial as it tells the examiner that you have recognized a junction ahead and that you are preparing for the junction. 
Even if you go the wrong way, this doesn't matter, provided your road position, mirrors and signals where correct for the direction you went. The examiner will then give you different directions.
Below is an example of how the examiner will conduct the independent driving part of your test.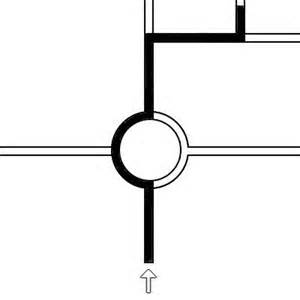 'This is our current position (referencing to the arrow on the diagram), when you are ready, I would like you to move off and when we reach the Roundabout I would like you to follow the road ahead second exit , then take the next road on the right and then I would like you to take the next road on the left.
The examiner will then ask you if you understand the directions and if you would like them to be repeated. If you are in any doubt, ask them to explain again.
Booking
You can book your practical test online at GOV.UK. When booking your practical test you will need:
Great Britain or Northern Ireland provisional driving licence number
theory test pass certificate number and date you passed (if needed)
credit or debit card
Your Practical test will cost £62.00 during the week of £75.00 for Saturdays and weekday evenings. If you need to cancel your test for any reason you will need to give at least 3 clear working days notice in order to keep your fee. Sundays and public holidays don't count as working days.
You can change your appointment 6 times – after that you'll have to cancel your test and book a new one.